This weekend, I forced myself to take a look at my jungle-cave of a garage (seriously, there is barely room in there for me to pull in my car AND get out of it!).  There are boxes of out-of-season purses and shoes, Christmas decorations, gardening stuff, and of course mostly books.  Books I've stored, and back copies of my own books, which have gotten out of control.  So I am having spring-cleaning giveaways over the next few weeks on my blog to find some of those copies new homes.  This week–One Naughty Night, the first in my new Laurel McKee "The Scandalous St. Claires" series.  (I said on my blog 10 copies, but I found another stash so I have more to give away…and if you like it and leave a review on Amazon, I will send you a copy of the sequel too!!)  I am determined to get organized and make room for more books!!!
Visit my blog and leave contact info to enter…
(And if any of you authors know who might take foreign language copies, let me know…)
This is what I store things in: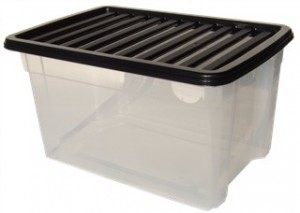 If I lived in the Regency, things might be a little more elegant.  I could use a leather trunk:
Or an oak trunk (this one is French):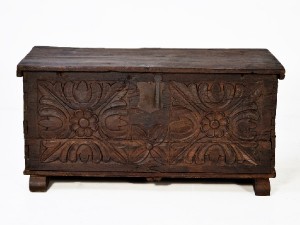 Or a portable writing box: (for a great story about Jane Austen's almost-lost portable writing desk, go here…)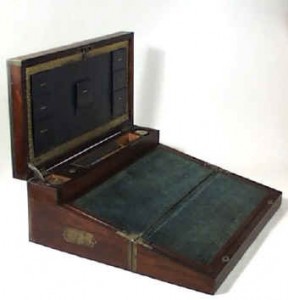 Or a sewing box:
Or an armoire:
What are your favorite organizational tips??