So what is going on around here??  Still revising, still WIPing, still packing for next weekend's move.  Seriously, I hate moving!!!  Where did all this stuff come from?  How will I ever get it all packed?  I need one of those Regency yard sales Gail talked about a few days ago….
In the meantime, I'm reading a very interesting book, Sara Wheeler's O My America! Six Women and Their Second Acts in the New World, all about women in history who found new lives and new beginnings in America.  I always love histories of women who lived their lives outside the lines.  It includes Fanny Trollope (mother of Anthony, she wrote a bestseller that has a scathing review of American manners and craziness…I'd love to see what she had to say about the government right now), actress Fanny Kemble, who married a Southern plantation owner and wrote moving about the tragedy and complexity of slavery, famous traveler Isabella Bird–and Jane Austen's niece, Catherine Hubback, a woman I knew very little about.
This is what Wikipedia has to say about her:
"Catherine Anne Hubback (1818 – 25 February 1877) was an English novelist, and the eighth child and fourth daughter of Sir Francis Austen (1774-1865), and niece of Jane Austen.
She began writing fiction to support herself and her three sons after her husband John Hubback was institutionalized with a breakdown. She had copies of some of her aunt's unfinished works and, in 1850, remembering Austen's proposed plot, she wrote The Younger Sister, a completion of Jane Austen's The Watsons. In the next thirteen years, she completed nine more novels.
She emigrated to California, USA in 1870. In the autumn of 1876 she removed to Gainesville, Prince William Co, VA, where she died in 1877. Her novels, which enjoyed some popularity in their time, are no longer well-known. Her most important contribution is to literary history where she, and later family, perpetuated Austen family history."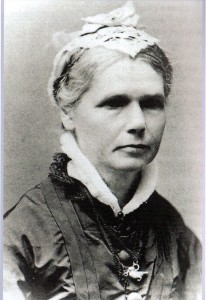 But it sounds like there was so much more to her life.  The 8th of 11 children of Frank, one of the Navy brothers, she was born the year after Aunt Jane died.  She married a respectable, prosperous attorney, had 3 sons, gained a reputation as a good hostess–then her comfortable, expected life shattered when her husband went insane and had to be committed to an asylum.  Catherine, left with her sons to raise, took to writing (it seems someone said "Hey, you remember Aunt Jane?  She had this unfinished manuscript.  Why don't you finish it?" and she did her own version of The Watsons to start).  She wrote vast Victorian tomes of about 800 pages, which I have never read or even seen, and she herself knew they weren't all that great.  But they put food on the table and sent her sons to school, which is all she wanted.  When her eldest son moved to San Francisco, then a half rough-and-tumble frontier town and half up-and-coming cosmopolitan city, with a strong Spanish flavor, she went too.  And she made a whole new life for herself in a whole new place.  (There's a good post about her on the Austen Authors blog, too)
It looks like there is a volume of her letters, An Englishwoman in California, which I'm going to look for.  And now back to revising…
Who are some adventurous women you admire??