About
We call ourselves the Risky Regencies because when we first started this blog, back in 2005, we had traditional Regencies coming out with some decidedly non-traditional elements. (A little light bondage, anyone?)  Since then, we've written Regency and other genres, but we still come together to share our love of books, romance, history, period drama and gorgeous men.
Meet the Risky Regencies:
Elena Greene ~ Diane Gaston ~ Gail Eastwood ~ Isobel Carr
---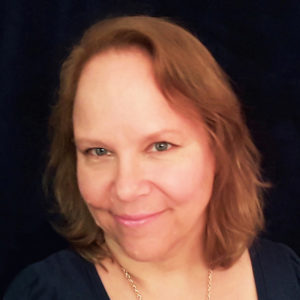 Elena Greene grew up reading her mother's Georgette Heyer novels, but it wasn't until she went on an international assignment to the United Kingdom that she was inspired to start writing her own. Her first Regency romance was published in 2000 and was followed by five more Regencies and a novella. Her books have won the Desert Rose Golden Quill and Colorado Romance Writers' Award of Excellence. Her Super Regency, Lady Dearing's Masquerade, won RT Book Club's award for Best Regency Romance of 2005. Elena lives in upstate New York with her stroke survivor husband and two daughters.
Visit Elena's website at www.elenagreene.com.
---
Diane Gaston grew up the daughter of an Army colonel, living on army posts and even in Japan for a year. Diane's first career was as a county mental health social worker, helping others craft their own happy endings, but her secret dream was to write romance novels. One day, when her life calmed down a bit, she decided to make that dream come true and now writes full-time. Diane's Regency Historical romances have won top awards, including Romance's highest award, the Romance Writers of America's RITA award.
Visit Diane's website at www.dianegaston.com.
---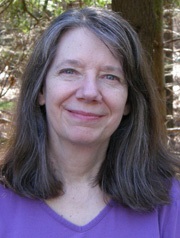 A native New Englander, Gail Eastwood spent almost twenty years writing as a journalist, theatre critic and PR consultant, among other jobs, before she finally sat down to write and sell her first novel, achieving her childhood dream. That first book was recognized with several honors including The Golden Leaf Award for Best Regency, 1994. Since then her books have been nominated for numerous awards, and for two years in a row Gail was one of Romantic Times Magazine's nominees for Career Achievement in the Regency category.
Hailed by reviewers as brilliantly versatile and a master at painting pictures of Regency life, Gail was enjoying a growing reputation as a writer who pushed her genre to new levels with the emotional depth and original plots in her books. Family health issues took her out of the field for ten years, but now she's back! She taught Writing the Romance for Brown University, and continues teaching writing and doing editorial coaching. She holds a B.A. in Comparative Literature and Sociology from Case Western Reserve University in Ohio.
Gail lives in Rhode Island with her actor/attorney husband, two sons, and the family cat. She loves writing and researching, but stubbornly refuses to give up her interests in theatre, dance, costuming, the medieval period, and of course, the beach, even though she now has no time!
Visit Gail's website at www.gaileastwoodauthor.com.
---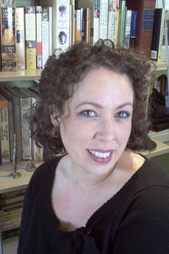 Isobel Carr grew up participating in a wide variety of historical reenactment clubs (California Renaissance Faires, the Society for Creative Anachronism, Heyercon, Dicken's Faire, Gaskills, etc.). On top of these clubs, she and her friends have recently taken up recreating 18th century fashions just for fun. She's spent large parts of her life studying the manners, customs, and clothing of multiple periods (most specifically Renaissance England and Germany, Georgian/Regency England and France, and Victorian England), and she has firsthand experience creating and wearing the clothes of these eras (including the correct underwear and corsets!). Because of her interest in living history, and that hobby's strong focus on the details of daily life, she has an unusual and intimate perspective on history.
She was born and raised in Northern California, where she still lives, in a 1916 California Bungalow with her Mastiff, Clancy (he's half Bullmastiff and half Neapolitan Mastiff, and might be the most well-documented dog ever between the flood of pictures on Twitter and his Flickr set).
Over the years, she's taught creative writing, horseback riding, and numerous seminars on historical costuming and food. She can drive stick and start a fire without matches. She can make a soufflé and hitch a team of horses to a wagon (albeit not at the same time). She can spend nine hours in a Victorian corset without a problem, but can't wear heels for more than four hours. She laughed all the way through every episode of Colonial House, and if she could only watch one movie for the rest of her life it would be Impromptu. When she's not at the day job or writing, you might find her relaxing up at Huntington Lake, walking Clancy at Point Isabel, or slinging coffee at Burning Man.
Visit Isobel's website at www.isobelcarr.com.