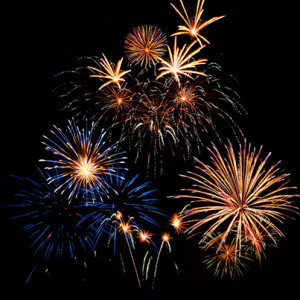 So many of us in the US are celebrating Independence Day in various ways. Although my daughters are teenagers and one is going off to college soon (sniff) they are still into celebrating with family. We're going to see Captain America II, then we'll have our usual dinner ending with brownie sundaes topped with raspberries, vanilla ice cream and blueberries. My husband's disability makes it harder than it's worth to deal with the crowds at the local fireworks display, so we'll watch the televised shows, hopping around based on who's got the best music at the moment.
I'm also celebrating a milestone in my self-publishing journey. I recently passed 200,000 copies sold. 🙂
In celebration, I'm going to give away an ebook of any of my titles, from Amazon, Barnes & Noble, or Smashwords. You can check out the full list here.
To enter, tell us anything you're celebrating, whether it's Independence Day or anything else, and how. Enter between now and Thursday, July 10th. I'll announce a winner on Friday, July 11th.
A happy 4th of July to everyone!
Elena
www.elenagreene.com