Do you remember that I said I was finishing a book, due July 31? It is untitled but I think of it fondly as "Pomroy's Story." Pomroy is Tanner's friend (Tanner from Innocence and Impropriety) and Tanner's story is The Vanishing Viscountess, coming in January. Well, Pomroy's story isn't done yet and so I decided to do a quick blog.
I have been working on it for an hour.
I collect early nineteenth century architectural prints and I managed to procure a lovely collection of post-Regency era prints of churches from my friend Tony Wallace, who is an extraordinary collector, but his father was even better. These were in his father's collection. I have about ten of these, but some of them have two images.
The artist is Tho. H. Sheperd, the engraver is J.F. Havell, and these were published by Jones and Co, 3 Acton Place, Kingsland Road, London in the years 1827 and 1828.
Here's a sample:
Belgrave Chapel on Belgrave Square

New Church, Stepney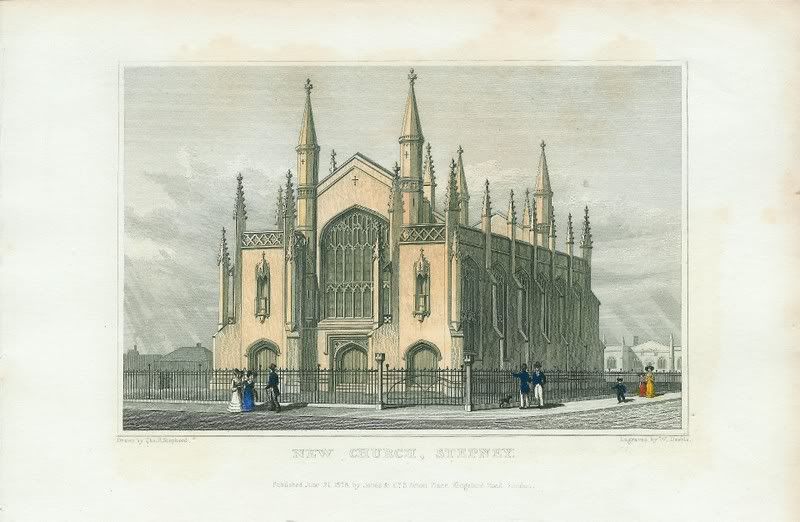 New Hall, Christ's Hospital

And just to show you how lovely these prints are, here is a detail from St. Paul's Church, Balls Road, the church at the very top.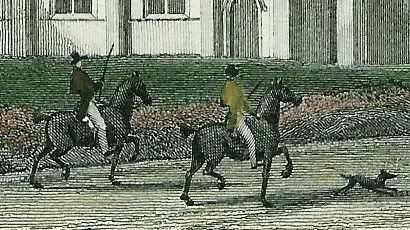 I do hope these images come out! I've had problems with photos in the last few blogs.
I thought churches were appropriate, because I pray I can finish Pomroy's Story by Friday.
(Has anyone actually seen any of these churches?)
I'll share more of my collections as time goes on.
What do you collect?
Diane (going back to Pomroy!)