Warning: Completely frivolous, totally useless, and pictures-heavy post ahead! As you know, last week was the annual Oscars telecast. As usual, the program was long and snoozy, the winners (mostly) predictable (except for Marion Cotillard, Best Documentary, and Best Costumes), and more montages than one person should sit through. But there were gowns. Good ones, bad ones, in-between ones. Lots of black, red, and strapless. And, as usual, I have opinions on them all!
Some of my Likes:
Anne Hathaway (I didn't like that big black bow she did last year at all, but she made up for it this year! This Marchesa gown was stunning, probably my favorite look of the evening)
Marion Cotillard (I was on the fence about this one for a while, but decided I do like it! It's grown on me. Maybe I expected too much from her in the beginning, since she's French…)
Other likes include Penelope Cruz's black strapless gown (of all the black strapless gowns there, hers was the best!); Amy Adams's dark green Proenza Schouler; and Helen Mirren (second best red gown of the night–the sleeves really sparkled under the stage lights)
Some of my Dislikes:
Jennifer Hudson (I've seen pics of her at other events where she looks great, yet she can't seem to dress for the Oscars! It's better than last year's, I guess)
Julie Christie (the sheer sleeves and frumpy length–ugh!)

Also disliked Diablo Cody's "Tarzan and Jane dress up" thing; Ellen Page (not so much dislike as think "meh"–she is so young and pretty, yet the dress was shapeless and dull. Miley Cyrus actually looked much like I hoped EP would); and Daniel Day-Lewis's wife (he wasn't all that great, either).
Now let's talk about Tilda Swinton (because you knew I would!)
I like it. Now let's be clear–I do not like the dress. It's undeniable that it resembles nothing so much as a big Hefty bag, and I've never been fond of the one-big-sleeve thing. But I love Tilda Swinton. She is gorgeous, she's a great actress (I can't think of anyone else who could have pulled off Orlando!), and she's just the essence of Eccentric British Aristocrat for the 21st century. She just lives on a different planet than the rest of us, The Planet of Extreme Coolness, and I would have been disappointed if she showed up styled to the gills by Rachel Zoe.
I was also very happy that Elizabeth: The Golden Age won for Best Costume Design (though I did not predict it! I thought The Green Dress would prevail). Much deserved.
And, for your consideration, a few looks for the Oscars of 200+ years ago: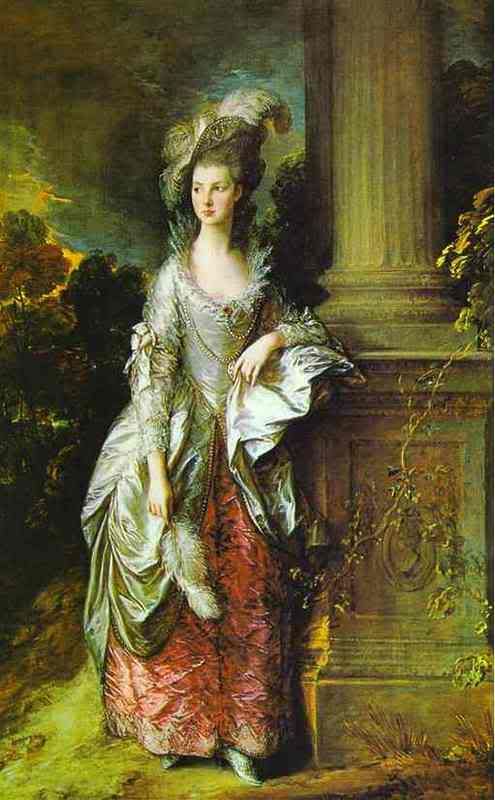 What would you wear to the Oscars? And what were some of your own likes/dislikes this year??
Happy Saturday!