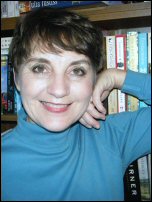 Welcome our guest today–Julia Justiss who is here to talk about her new release, The Rake To Rescue Her (Harlequin Historical, March 2015). Julia is giving away one copy of The Rake To Rescue Her to one lucky commenter, chosen at random.
See what RT Book Reviews' Maria Ferrer has to say about The Rake To Rescue Her:
The Ransleigh Rogues return with a passionate and poignant tale of betrayal, revenge, sexual healing and second chances. This is another keeper with strong characters and authentic settings.
HE'S NEVER FORGOTTEN HER.  BUT CAN HE FORGIVE HER
When Alastair Ransleigh sees Diana, Duchess of Graveston, for the first time since she jilted him, he makes her a shockingly insulting offer…the chance to become his mistress.  And even more shockingly, she accepts!
But the widowed duchess is nothing like the bold, passionate girl Alastair once loved.  Years of suffering at the hands of a cruel husband have taken their toll.  And as Alastair resolves to save Diana from the damage of the past, their chance meeting turns feels of revenge to thoughts of rescue…
Thanks to Diane and the other Riskies for hosting me today!
My March release, Book Three of the Ransleigh Rogues, is the story of Alastair, the poet and dreamer whose world is shattered when Diana, the woman he loves, jilts him in a humiliatingly public fashion to marry a man of high rank.  When he meets her again by chance eight years later, now widowed and on the run, he is stunned, then curious, then angry that the girl who once vowed to love him forever seems to be able to treat him with so little emotion, when he is torn, attracted, and seething. While he doesn't exactly seek revenge when she offers to do what she can to make it up to him—he really wants to try to purge her from his heart and mind once and for all—the idea of making her feel something, after she has put him through every extreme of emotion, is certainly one of his chief motivations.
A revenge sub-theme figures in another one of my favorite all-time romances, Reforming Lord Ragsdale by the stellar Carla Kelly.  Her heroine is an indentured Irish servant, detested and scorned by her English masters, whom the dissolute Lord Ragsdale rescues from a very bad situation.  Initially he is inclined to treat her just a tad less poorly than her previous master—his father was murdered by Irish rebels, and he has every reason to hate the Irish.  But he is a deeply flawed man himself, which Emma sees, and gradually, by fits and starts, the two begin to heal each other.
So, too, do Alastair and Diana.  Although Alastair initially rejects Diana's explanation for why she jilted him as unbelievable, as he slowly puts together the bits and pieces he ekes out of her about what her life with the duke was like, he begins to realize her improbable story was true and appreciate the heroism, and suffering, she endured to protect those she loved.  As he works to bring back to life the girl he once loved and protect her from present danger, she rekindles once again the deep love he's suppressed for so many years.
Are there any revenge-to-love stories that touched your heart?  Is this a theme that you like to read about? One commenter will win a copy of Alastair and Diana's book, The Rake To Rescue Her.