Today I'm one of the authors for Read A Romance Month, which is taking the whole month to celebrate romance and to encourage readers to read a romance!
Read A Romance Month is an idea conceived by romance fan, NPR feature writer and Kirkus reviewer, Bobbi Dumas, as a way for romance authors and fans to come together to celebrate the genre they love–Romance!
Bobbi lined up 93 authors to write essays about celebrating romance and who answer some fun interview questions. I'm delighted to be a part of it. You can read my essay here.
One of the interview questions for the authors was to tell about a book that changed our lives. I did not choose one book, but a whole genre–the genre of Regency Romance!
I didn't discover Regency Romance until after I'd started writing. I'd read a few of the historical romance groundbreakers, like The Flame and The Flower, but when my friend Helen pointed me to the traditional regencies and to Georgette Heyer, I found the world where I belonged!
I can think of three books that stood out for me in that period, although I'd read dozens. I devoured the Signets and Zebras and I still miss those shorter "trads."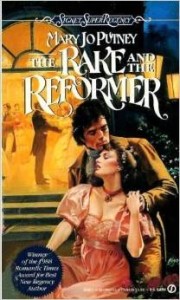 1. The Rake and The Reformer by Mary Jo Putney
The Rake and the Reformer was the first traditional regency I read and I loved it. I loved the characters and the real issues they struggled with. I loved the world they lived in. I was hooked. Mary Jo went on to rerelease this book in a longer version titled The Rake, but I always preferred the story in its original form.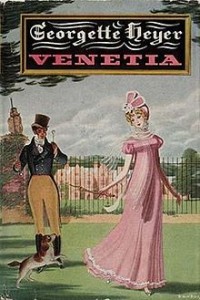 2. Venetia by Georgette Heyer
I loved Heyer's Regency romps, but Venetia, for me, was pure romance and that was what I loved about it. It was so clear to me how these two characters needed and deserved each other and I loved how Heyer brought about the happy ending.
3. The Last Frost Fair by Joy Freeman
This book gets mixed review on sites where it is rated, but I loved it. It was so very emotional and its hero and heroine needed to go through so much before they found their happy ending. Before reading this, I had no idea that a Frost Fair on the Thames could have existed.
I could also have included the early traditional regencies by Mary Balogh to this list–An Unlikely Duchess and A Precious Jewel, are two that come to mind. An Unlikely Duchess was as madcap as Heyer could be, and A Precious Jewel showed me that an author could be daring in her choice of characters and story lines and still write a successful romance.
When Amanda, Megan, Janet, and Elena, who were all writing traditional-but-risky regencies at the time, asked me to join Risky Regencies blog, I was delighted that they thought my books fit in with theirs, because they were also writing the sort of books that changed my life!
What Regency romances were important for you?
Go to Read a Romance Month for a chance to win a signed copy of A Lady of Notoriety!