Things have been interesting and hectic around here in the past couple of weeks, so I hope you don't mind if I take this opportunity to just give you a short summary of changes in the Robens household.
The big thing is that I finished my manuscript, did a first round of edits (see picture) and sent it to my agent. Woo Hoo!  That was way too long in getting done, but I'm pretty happy with it and looking forward to the next round of changes.
While I'm waiting to get notes from Louise, I have another big (and only peripherally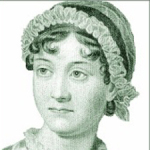 related to writing) project. I am moving the Republic of Pemberley  web site to a new server and new platform. If you are familiar with this web site, you might have an idea of what a huge undertaking this is. I'm admittedly daunted, but it must be done. We are no longer the 10,000,000 page views a month site that required a dedicated server. We are down to about 3,000,000 that we hope, in conjunction with a more streamlined platform, will live happily on a smaller, less expensive, server.
And I have added to the family. In July, after several years of pining for a dog (as three cats are apparently not sufficient), I adopted Gunnar, a three-year-old rescue Corgi. He's adorable, well-behaved, smart, and friendly. As you can see by the picture, he also thinks he's a cat so fits right in with the rest of the family.
This is what's going on in my life and why I have no research post for you today. Now I'm off to buff up my computer move project schedule. What are your plans for the weekend?