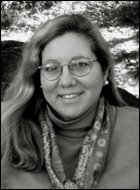 What an absolutely delightful garden party you throw, my dears! So pleased to be invited.
Oh, er, yes, well. Perhaps we should introduce ourselves. Regina Scott and Marissa Doyle here. We write stories about charming young heroines finding true love and their place in the world with no on-screen sex but plenty of sizzle. Traditional Regencies, you say? Oh, no, darlings!
We write Young Adult romances, affectionately known as YA.
No, truly we do. Believe it or not, teens want to read historical fiction. Libba Bray's A Great and Terrible Beauty trilogy has been very popular, and Anna Godbersen's The Luxe, set in 19th century Manhattan, has generated Prinny-sized buzz. The divine Meg Cabot even wrote 2 Regencies for Avon's now-defunct YA line: Nicola and the Viscount and Victoria and the Rogue.
For teens, historical fiction can have the same allure as fantasy, also hugely popular right now. Both feature exotic settings, intriguing people, and legendary customs. And gorgeous clothes, of course.
Hm. Intrigue, legend, and clothes. Who wouldn't want to read these books!
To reach out to teens and those of us who nourish our inner teen, we started a blog, Nineteenteen where we have fun talking about many aspects of teen life in the 19th century. Music, clothes, language, roller coasters, it's all lots of fun.
Yes, roller coasters! You simply had to be there.
How did we embark on such a course? Regina took the plunge after realizing all her previous books had the theme of finding one's place in the world, which translates well to YA. Her first YA, La Petite Four, which will make its debut in July 2008, features 4 friends making their debut in London Society in 1815 and suddenly running afoul of a handsome young lord who just may have more up his sleeve than a well-muscled arm. Marissa didn't even realize she was writing a YA story until a contest judge told her that her book, A Bewitching Season, would make a great YA. After picking her jaw up off the ground she hasn't looked back! Bewitching Season is coming from Henry Holt in April 2008. It's set in 1837, but she hopes Regency purists will be willing to hold their noses and have fun with her twins Persephone and Penelope, who rescue Princess Victoria from an evil scheme to control the Crown.
That's all part of the fun of writing YA! Adventure and romance mix with history, humor, and all that teenage angst. So, if you were a teen in Regency England, what would you do? Dance at Almack's? Race a gentleman through Hyde Park? Or play it safe, dress in white, and speak only to the nice young men your charming mother picked out for you???
Be sure and visit Regina and Marissa at nineteenteen, and check here at Risky Regencies in a few months for more on these exciting new books!