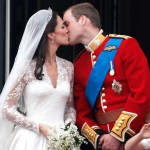 Happy Tuesday, everyone, from the gray, stormy, windy, allergy-ridden middle of the country!!!  I have been a bad blogger lately, but now I am back from a few days off and ready to jump back into the Elizabethan world of my WIP (Murder in the Queen's Garden, book 3 of my Kate Haywood mystery series!).  I also have a little contest, for an apology and also to celebrate the wedding anniversary of the Cambridges. 🙂
Three years ago, on April 29, I got up super-early in the morning to turn on the TV and watch a grand royal wedding at Westminster Abbey (and also have an excuse for cake and champagne before noon!).  It was all so lovely, so elegant and regal, yet also romantic and touching.  I had fun this morning looking at all the images of Kate's beautiful gown, the adorable little flower girls, the kiss on the balcony.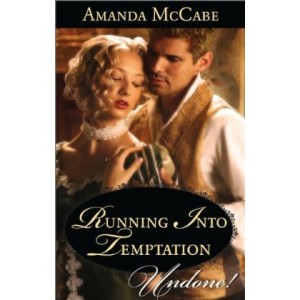 This month also saw the release of my short story Running Into Temptation (part of my Bancrofts of Barton Park series!).  It also centers around a wedding, but a very different one from Kate and William's.  Melanie Harding and Philip Carrington were sort of the "villains" of Running From Scandal, two fortune hunters who set their sights on the hero and heroine of that story.  But as I was writing about them, I somehow had an inkling that they weren't as bad as all that.  Sure, their life circumstances had led them to some not-so-great behavior, but they wanted to be better, find their place in life–and they manage to find it in the most unexpected place, at Gretna Green, married to each other (of all people!!!).  I loved getting to spend time with them on their adventures over the border, and finding out who they really were….
So, for a happy anniversary celebration of my own, I will give away one copy of Running Into Temptation to one commenter!!!  What is your favorite royal wedding???
(for more info on the story, you can see it here at Amazon, or at my own website….)
Gretna Green, 1814
After narrowly avoiding scandal with a falsehearted rake, Miss Melanie Harding is sent to live quietly in the country. No balls. No parties. Certainly no flirting with dashing strangers whose dark eyes hint at all kinds of delicious wickedness.

All of Philip Carrington's practical plans evaporate the moment he encounters Melanie. Is it foolishness to run away with her to Scotland, or the wisest thing he's ever done? The lovely, impetuous Miss Harding kisses like an angel—and brings out the very devil in him. And together, they may discover the most passionate adventure of all….