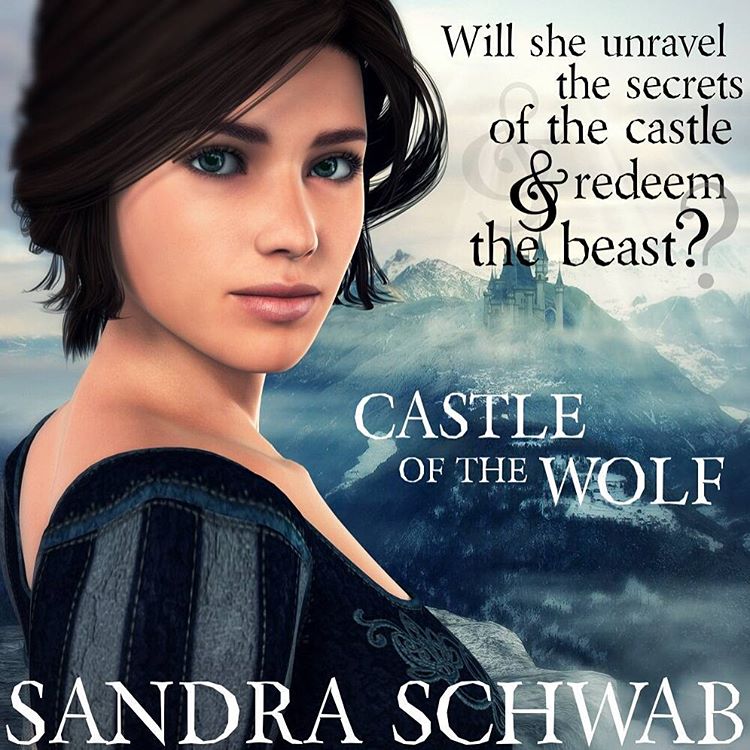 Last month I re-released Castle of the Wolf, a novel that was originally published back in 2007. It is a gothic romance — well, at least, it was planned as one, only then the lady with the sturdy boots turned up in the story and stomped all the gothicness to dust. Quite… eh… literally.
In the best gothic tradition, Castle isn't set in England, but in southern Germany — in the Black Forest, to be exact, the place where I spent my primary school years and a place that is drenched in stories and covered with deep, dark woods. And quite a few castle (ruins).
Upon her father's death, my heroine surprisingly inherits one such castle upon the condition that she marry the son of its former owner. Alas, that son turns out to be a super-grumpy dude, who does his very best to make Cissy leave the castle again. Enter rats, bats, a mouse skeleton (hey, it's a gothic romance, there needs to be a skeleton, right?), and a bunch of very mysterious gargoyles. Oh, and there's a very intriguing deck of (erotic transformation) cards too. In other words, my heroine has her work cut out for her if she wants to unravel the secrets of the castle.
One of the main themes of the novel is hinted at when Cissy is still in England and is packing her bags:
Cissy carefully wrapped one of her tea dresses around her copy of the Lyrical Ballads  so the leather-bound volume would come to no harm in the travel chest during her journey. […]
"I cannot imagine what you want to do in Baden." Wood creaked as her brother George shifted on the chair. "There is nothing for you there."
There is nothing for me here. For a moment, Cissy had to close her eyes. Then she shook her head and busied herself with wrapping her book and putting it away. "I am going to have a castle." Just imagine: a castle. Like a princess. She took up another tome.
"And marry a man you have never seen in your life." Suddenly George sounded aggressive. "How our dear father could have come up with such a harebrained scheme is quite beyond me, I swear!"
Distracted, Cissy frowned and rubbed a thumb over a scratch in the blue leather cover of her book of German fairy tales, a present from her father for her nineteenth birthday. With her forefinger she traced the golden lettering: Kinder- und Hausmärchen gesammelt durch die Brüder Grimm.
Castle of the Wolf is a story about stories: it's stuffed full of references to fairy tales, local legends, and to modern popular literature. While Cissy travels to the Black Forest by steamboat down the Rhine, she hears the grizly legend of the Mouse Tower of Bingen (evil bishop eaten up by mice), and later on Fenris, the grumpy hero, provides for a nice Austen / Bridget Jones moment: "For somebody called Fenris to strut around like a snarling demon wolf was just as ridiculous as, say, for somebody called Darcy to refuse to dance at an assembly." I also couldn't resist putting a German copy of Terry Pratchett's Men at Arms (Helle Barden) into the castle library.
However, the most significant body of reference is formed by works of British and German Romanticism. I mean, when you have a grumpy hero and a completely exasperated heroine, you just have to reference Byron's Byronic heroes, right? (Or rather, let the heroine reference them.) (She has never liked Byron's Pirate and thinks Fenris' sulking around the castle is a tad too melodramtic.) In addition, the German setting allowed me to refer to all my favorite German literary fairy tales, first and foremost Ludwig Tieck's "Eckbert the Fair" (no happy ending, alas) with the enchanting song about woodsolitude sung by a magical bird:
Wooldsolitude,
Brings joy to me
Now and tomorrow
Forevermore,
What joy to me,
Woodsolitude.

In the course of Castle of the Wolf, Cissy also reads one of my favorite literary novels in German, E.T.A. Hoffmann's The Life and Opinions of the Tomcat Murr. The first two volumes of the novel were published in 1819 and 20; Hoffmann died before he could begin working on the third volume. In a way, it is fitting the novel remained a fragment, for it is told in fragments: it is the autobiography of the (rather conceited) Tomcat Murr, who rips apart an older book to have paper to write on and as blotting paper. This older book is another biography, that of the bandmaster Kreisler, and at first it seems that these two stories don't have anything to do with each other, but they become more and more intertwined. The Life and Opinions of the Tomcat Murr was clearly a writing experiment for Hoffmann, a fun project where he created something very innovative and very intriguing.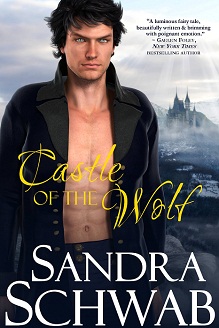 So in other words, my own novel, Castle of the Wolf, is a declaration of love for stories and for reading and for seeing the world through the lens of fiction.
If you would like to accompany Cissy on her journey to the Black Forest, grab a copy of Castle at the following retailers:
Amazon: http://www.amazon.com/dp/B01IDD8K7U/
Apple: https://itunes.apple.com/us/book/id1133885806
B&N: http://www.barnesandnoble.com/s/2940153356716
Kobo: http://store.kobobooks.com/Search/Query?fcmedia=Book&query=9783000400926
Happy reading!