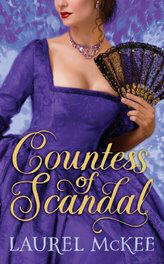 This week I am doing a fun new project related to one of my favorite holidays–St. Patrick's Day!  (and no, I don't love it because it's an excuse to drink too much, sing "I'll Tell Me Ma," and wear a green plastic tiara that says "Irish Princess" and lights up–that's just a perk…)  My local RWA chapter, OKRWA, is doing a series of free short-short stories called "The Luck of the Irish" centered around a pub called the Rose and Shamrock, and a leprechaun's search for his lost gold.
My own story, "The Start of the Rainbow," is historical (though most of them will be contemporary) and is related to my Laurel McKee "Daughters of Erin" series.  (My story went up yesterday, and there will be a new one each day until Sunday–you can find the site here…)
I've done short stories before, novellas for Christmas anthologies and The Diamonds of Welbourne Manor along with Risky Diane, and some stories for the Harlequin Historical Undone line, but those were all anywhere from 15,000-25,000ish words.  This time I was trying something very different–a REALLY short story, less than 2500 words.  I wasn't sure about it at first.  I had to not only come up with an actual story, I had to set up the series and somehow connect it to my Laurel books (I found a girl who was a friend to Lady Caroline, heroine of Lady of Seduction, Lady Allison Bennett, to be the heroine).  At first I wasn't sure it was even possible.   But in the end it was a lot of fun!  It made me wish there was a Rose and Shamrock in my town too…
Do you enjoy short stories?  What are you doing for St. Patrick's Day??