As Sandy mentioned earlier, The Historical Romance Network is celebrating historical romance with a special event. Today, authors and readeres are posting selfies taken with romance novels, using the hashtag #FallBackinTime.
So in no particular order, here we are!
Sandy, with The Wastrel by Margaret Moore.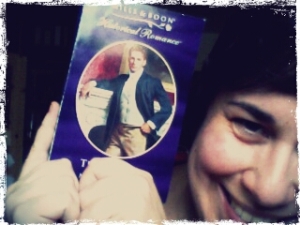 Elena, with The Captain's Dilemma by Gail
Carolyn of the Awesome Hair, with Rogue Spy by Joanna Bourne.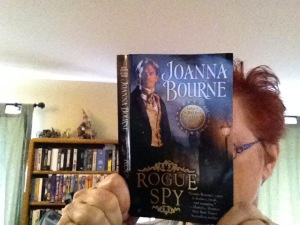 Myretta, with The Last Hellion by Loretta Chase
Gail, with Fly with a Rogue by Elena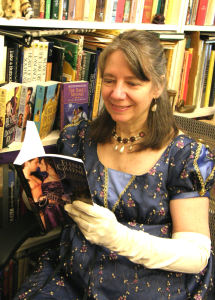 and Diane, who couldn't pick just one!
Feel free to join the Fall Back in Time event and post your own selfie wherever you'd like. Help historical romance trend by using the hashtag #FallBackinTime.
The Risky Regencies