How is everyone this cold January week??  Around here things are going better–the illness seems to be fading (finally!) and the new book is moving (slowly) along.  Here is a little about what else is going on:
–Today is my birthday!!!  I will spend it much as someone might have in the Regency, quietly with a nice family dinner and (hopefully!) some new books as presents.  With Christmas/wedding/sicknesses just past, being nice and cozy with a bottle of wine and some cake sounds just right….
–Oklahoma finally has a JASNA chapter of our very own!  For years, in order to go to a chapter meeting I had to drive to Dallas, but now I just have to drive across town.  This month my mom and I did a program to celebrate Jane's birthday by talking about Regency fashions (you can see pics at the website, http://jasnaokla.weebly.com/).  In June there is going to be a Netherfield Ball in Dallas, so I am also joining a country dancing group to get ready!  New dress time!
–Speaking of new dresses, did everyone watch the Golden Globes??  Thanks to Amy Poehler and Tina Fey, the show was actually funny and entertaining and I watched (almost) the whole thing.  Can I say how much I loved all the coral colored gowns and the sparkle??  I want one now.  Here are a couple of my favorites, Zooey Deschanel and Lucy Liu (a sort of modern day Marie Antoinette, with a side braid)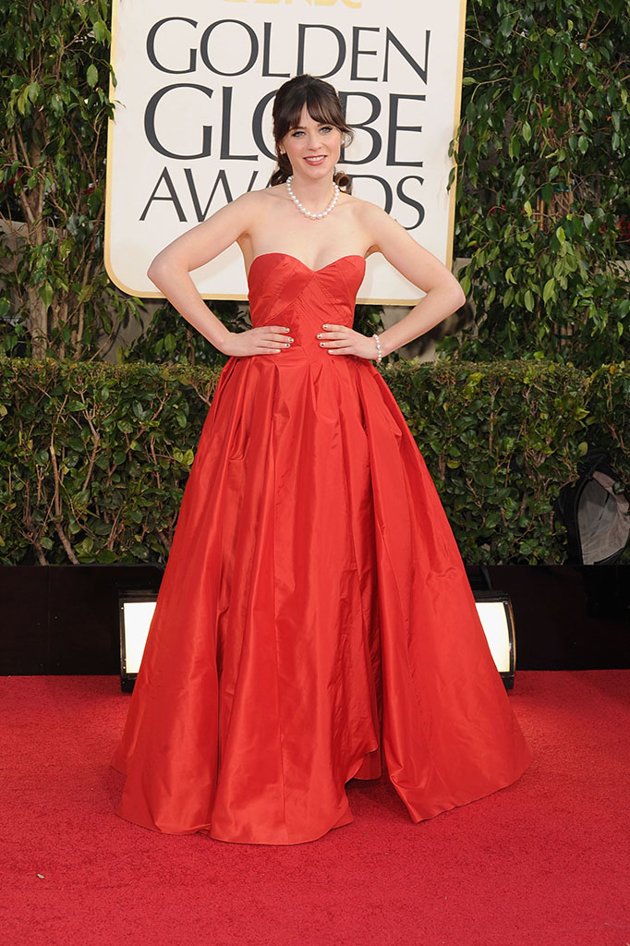 –And this is also the 454th anniversary of Elizabeth I's coronation!  I may do a whole post about it next week, because I've been researching it for my second Kate Haywood Elizabethan Mystery, Murder at Westminster Abbey.  I was watching Anne of the Thousand Days again just last weekend, and I always cry at that scene at the end when Henry comes to see Anne and she defiantly cries "My Elizabeth shall be queen!  And my blood will have been well spent"
What have you been doing this week??  Who were your favorites at the Golden Globes?  Any favorite Tudor movies??