I just returned home from the Number One London tour of the Lake District. What a fabulous time! We saw vistas like this: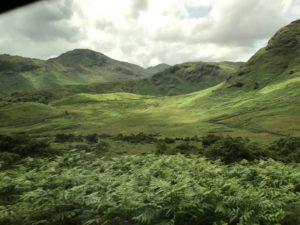 And this: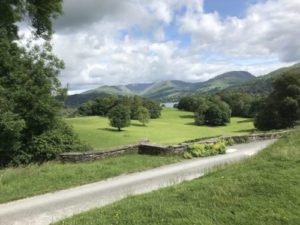 What an inspirational trip! I just so happen to be starting a new book and I can set the book anywhere in England, so why not the Lake District?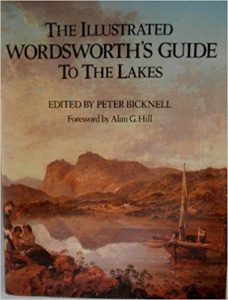 The Lake District was a popular destination for English travelers during the Regency, perhaps because Europe was closed to them or maybe it was because William Wordsworth wrote a guidebook popularizing the place.
Wordsworth was born in Cockermouth, Cumberland, and with his sister Dorothy, settled in Dove Cottage in Grasmere, soon to be joined by a wife, the wife's sister, and three out of their five children. We visited Dove Cottage and, while it had a charming exterior, inside it was dark and small. There were only three bedrooms, one for the Wordsworth and his wife, one for Dorothy, and one for the children. The poor sister-in-law slept sometimes with the children, sometimes with Dorothy and sometimes in a cot in the sitting room, if none of Wordsworth's frequent guests were visiting.


It was pretty clear to me that my book would not put my hero and heroine in such a small, dismal house.
Another choice was a castle. We visited Sizergh Castle, a residence of the Strickland family since 1239. This house was quite atmospheric, with dark oak panelling and oak carved fireplaces and winding castle-like staircases.


Or perhaps a stately Georgian house would be a better fit. We also visited Dalemain House.


With its beautiful gardens.


Decisions. Decisions.
What do you think?
(By the way, this was only a fraction of the wonderful sights we saw in the Lake District)