At Stratfield Saye, the Duke of Wellington's country house, the stables are turned into a museum showing artifacts from the Duke's life.


The star of the exhibit is, of course, the Victorianly-excessive funeral carriage.


But there were other pieces, too.
Wellington's umbrella with a steel spike used in 1830 during the Reform Bill Riots when Wellington was not very popular with the citizenry.


A dispatch bag belonging to Joseph Bonaparte's treasurer captured after the Battle of Vitoria


A caricature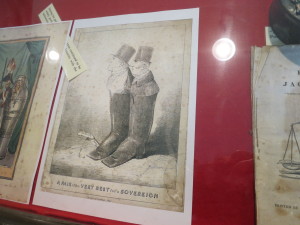 A feed bag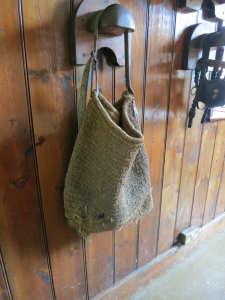 Record of feeding of horses (Copenhagen is listed)


Photograph of footmen in livery

Omigosh, that livery looks dreadful! Not at all like handsome Thomas from Downton Abbey


(Not that any Regency footman would be dressed as Thomas!)
Can you tell I'm still missing England?