1815. A momentous year and one with which any reader of Regency romance should be familiar. It was, after all, the year of Waterloo, the battle that defeated Napoleon once and for all.
We are all looking forward to the two hundredth anniversary of Waterloo this year. In fact, our Susanna Fraser is planning to attend! As is my Australian friend, Lisa Chaplin, whose first historical fiction book, The Tide Watchers, is going to be making a big splash when it is released in June, the month of Waterloo!
1815 is famous for another battle, too, though.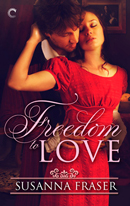 As Susanna told us last week, January 1815 was the 200th anniversary of the Battle of New Orleans, another battle that ended a war, although in this one, the British lost to the Americans. (Don't forget! Susanna's new book, Freedom To Love, that takes place after the battle is out now!)
Did you know there was another war that ended in 1815? It began in 1815, too. March 15, 1815, Joachim Murat, King of Naples, declared war on Austria, starting the Neapolitan War. Murat was Napoleon's brother-in-law, married to Napoleon's sister, Caroline, and had been a charismatic and daring cavalry officer. Napoleon appointed him King of Naples and Sicily, but when Napoleon was defeated at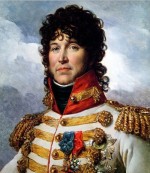 Leipzig, Murat switched sides and reached an agreement with Austria to save his throne. At the Congress of Vienna, though, he realized he had little support, especially from the British who wanted to restore King Ferdinand IV to the throne. When Murat heard of Napoleon's escape from Elba, he switched sides again and declared war on Austria. The war ended in May after a decisive Austrian victory at the Battle of Tolentino. Ferdinand IV became King of Naples and Sicily and Murat was eventually executed.
1815 is famous for other things, too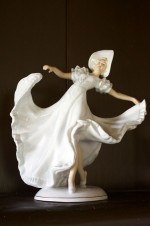 The Corn Laws were enacted by Parliament. The Corn Laws were steep tariffs on imported grain designed to keep Great Britain's grain prices high. Food prices were steep and the laws were opposed by Whigs and workers.
Jones, Watts, and Doulton started a stoneware pottery in South London that eventually becomes the Royal Doulton Company.
Mount Tambora in the Dutch East Indies erupted killing almost 100,ooo people and sending sulfide gas compounds into the upper atmosphere. It is thought that the gases blocked sunlight and led to 1816 being called the Year Without A Summer. Temperatures dropped, crops failed, famine was widespread in New England, Canada, and Europe.
William Smith published the first national geological map of England, Scotland and Wales.
Jane Austen's Emma was published, as were Sir Walter Scott's Guy Mannering and Lord Byron's Hebrew Melodies, a collection of poems including "She Walks In Beauty."
Speaking of Byron, 1815 is the year he married Anna Milbanke. And is also the year his daughter Augusta Ada is born. Augusta became an early computer pioneer, and is often considered the first computer programmer.
Sir Humphry Davy invented the Davy lamp, a coal mining safety lamp.
Anthony Troloppe was born in 1815.
Emma, Lady Hamilton, Lord Nelson's mistress died in 1815. So did James Gillray, the famous caricaturist.
What other momentous events took place in 1815?
Diane Health Update: My back is much better. It still hurts some, though. Luckily, the dh's pneumonia is all gone so he can do the heavy lifting!