A quick post today, because this is shaping up to be one of the busiest falls of my life–not least because starting next month I have two new releases just six weeks apart. My holiday novella, A Christmas Reunion, releases on November 24, and I just got the cover for my January 5 release, Freedom to Love.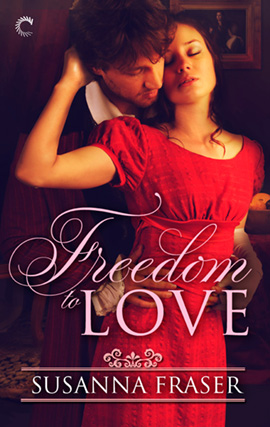 Isn't it gorgeous? I think it may be my favorite cover of mine to date. That said, my first thought upon seeing it was, as always, "That's not what they look like!" Because, you see, I can't download the images in my brain for the art department's benefit, and the celebrities I name on my cover art information forms as the closest approximations are unlikely to give up their lucrative careers in acting, pro football, and the like to take up romance novel cover modeling. (In this case I listed Tom Hiddleston and Rashida Jones.)
Here's a question for you all…if you could persuade a favorite celebrity or two to start moonlighting as a cover model, who would you pick? In addition to Hiddles, I'd want my new TV secret boyfriend, Tom Mison, and my favorite non-Seahawk NFL player Cam Newton.
In other news, I've started an author newsletter, which you can sign up for here. I promise not to spam you. Other than release day announcements, it'll be no more than quarterly. And I'm giving out signed books to randomly selected subscribers who join before Nov. 24–some of my books (I have print editions Carina printed for Rita entries) and some I'll be picking up at the Surrey International Writers Conference later this month.