Last week I went down to Dallas to see an exhibit called "Star Struck: Hollywood Costumes and Designers, 1934-2006." It was a smallish exhibit (18 gowns plus a collection of sketches), but it was very comprehensive and had some great stuff. If you visit here very often, you know how excited I get about movie costumes! You can see an article about the exhibit here.
A few of the highlights were:
Replicas of the green and white organdy barbecue gown from Gone With the Wind and the Royal Ascot gown and hat from My Fair Lady (because the originals either no longer exist or can't be found). I've long had a lust for that hat (I LOVE hats!)
All the other costumes were originals, and included the red satin gown Nicole Kidman wore in Moulin Rouge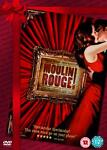 A couple of kimonos from Memoirs of a Geisha (not the ones in this pic, but similar)
The blue velvet suit from Titanic
And my very favorite, the wedding gown from Marie Antoinette! Photos weren't allowed in the exhibit, but this gown was in a case that could be walked all around, so I could examine the elaborate silver trim, the cut of the satin, the lacings up the back. It was gorgeous. Someday, if I ever get up the courage to get married, I've decided on an eighteenth century theme, with a gown like this one. 🙂

We're also coming up on my Very Favorite holiday–Halloween! I'm going to a party tonight, and this is my costume, based around a great hat I found at Target and some fabulous chiffon fabric for the sleeves.
Last time I was a witch it looked like this:

And Abigail is going as Snow White. Isn't she just the cutest Disney Princess ever??? (Victoria has a very cute Jack Sparrow costume, but alas won't wear it. I will try to get pics of her later).
Happy Halloween everyone! What is your costume, either real or fantasy?
Be sure and sign up for the Risky Regencies newsletters at riskies@yahoo.com, with "Newsletter" in the subject line. It's all treats and no tricks!