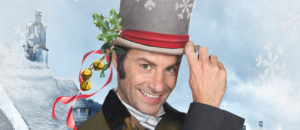 I could NOT be more excited to tell you that, as it says above, finally –FINALLY!! –I have finished LORD OF MISRULE. Not only that, but the ebook version is up at both Amazon and Smashwords –the Kindle version is on pre-order and will be delivered next Wednesday. Please, please head on over there and order a copy? You will have my undying gratitude.
I put "finally' in caps because really, this is not just about the fact that the poor book kept getting interrupted and has taken a couple of years to complete. This is my first all-new book in sixteen years! Yes, THE RAKE'S MISTAKE was the last entirely new book I wrote, and it was published by Signet in 2002. (That's the only one of my backlist I still have not re-issued. I'll get to it, I promise.)
Coming back after that long a break is not easy. First, there's the "rust" factor –you're horribly out of practice after not writing for that long (teaching helps, but it's not the same), and more, at least in my case, you lose your "voice" and have to spend a lot of writing time just finding it again. Second, and it's related to the first, there's the "fear" factor. Face it, writing is a scary business. You put your heart on the line every time you write a story and put it out there for people to judge. When you're rusty at your craft and finding your way back, I think the "fear factor" is tripled! So, I have my fingers crossed and hope readers will enjoy my new effort.
But there's another "finally" I'm celebrating with this new book. I was detoured during those years by a series of serious health issues in my family –my mom, my younger son, my husband. Each time I started to write again, a new crisis occurred and the correlation of the timing was worthy of the Twilight Zone! I began to believe I just wasn't meant to be writing during those years, and still believe that. No guilt.
This time when I started again, the health crisis that occurred was mine. The reason to celebrate is not only because I managed to write anyway, but because I believe I have either broken the pattern, or come to the end of the period of not-writing. The joy is back, and I feel that part of my brain is working again. FINALLY! Yippee!
LORD OF MISRULE
On a snowy Christmas Eve day, a vicar's daughter runs
into the Devil himself, or is he just the Lord of Misrule? In a season of miracles and magic, can love bind two unlikely hearts in the days leading to Twelfth Night?
"a bit of Pride and Prejudice, a little Brigadoon and a dollop of Cinderella" –author Terri Kennedy
In trouble for causing a scandal in London, Adam Randall, Lord Forthhurst, is headed home to make amends on Christmas Eve day when he becomes stranded in the tiny village of Little Macclow. Before the night is over, he has become thoroughly entangled in the village's celebration of the twelve days of Christmas, and fully intrigued by the vicar's daughter, Miss Cassandra Tamworth.
Cassie has been raised by her widowed father to expect the worst from members of the aristocracy. Lord Forthhurst is a puzzle. Can she trust him? Or is he a devil, as he claims and warns her? Can her mind resist when her heart and body want to be his?
Note: This special full-length holiday book from Gail focuses entirely on the romance between Adam and Cassie and the shenanigans during twelve days of Christmas. In this one, no nefarious doings are afoot and there's no mystery to be solved beyond the mystery of how two people who belong together ever manage to sort themselves out enough to find love!
BUY LINKS
Kindle:  https://tinyurl.com/y7rofpyo
Nook, Kobo, Sony, etc.:  https://tinyurl.com/y89v9odt
Have you ever had to persevere over a long period of time to complete something, or get back to something? I am so grateful to my readers who have been patiently waiting for me, and for new ones who are willing to give me a try!