It's that time of year again, when everyone makes their Best-Of lists, and who am I to buck a trend? So here are some of my favorite discoveries from the many hours I spent reading, listening to podcasts, or watching TV this year. Note that they're not necessarily from 2014–I'm always behind on my TBR or belatedly jumping on a TV bandwagon–but they're all still available for download and waiting to become your 2015 discovery!
My 5 Favorite Romance Reads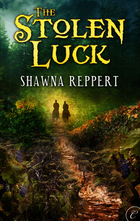 5 Favorite Fiction Reads from Other Genres
5 Favorite Nonfiction Reads
5 Podcasts I love
Before this year I barely listened to podcasts. Now I depend upon them to keep my brain occupied while doing housework and when there's nothing good on NPR during my commute.
5 TV Shows I Don't Miss
What about you? What are the favorite things you've read, watched, and heard in 2014?