I hope everyone had a Happy Easter (or Passover). I spent the day with the cutest grandson EVER (and the rest of my family).
And we ate hot cross buns and decorated Easter eggs.
In the UK, hot cross buns are a Good Friday and Easter Sunday tradition, Hot cross buns are a spicy sweet bun baked with currants and raisins and marked with a white frosting cross on the top. Hot Cross buns may have had their origins in ancient Egypt, Greece and Rome where sweet and spice breads were a spring tradition. The Anglo-Saxons were said to make cross buns as an offering to their goddess Eostre, the cross meant to symbolize the four phases of the moon and the four seasons of the year. With the rise of Christianity, this pagan custom was continued, but the cross became a religious symbol.
In the 1500s, during the reign of Elizabeth I, the sale of hot cross buns was forbidden except at burials, on Good Friday or at Christmas. If one was caught, the wares were forfeited and given to the poor.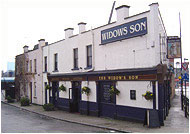 There is a story of a widow whose son, a sailor, asked her to bake him hot cross buns when he returned on Good Friday. He was lost at sea, but every year after that his mother baked a new bun for him and saved them all in a net. After she died, her cottage became a pub called The Widow's Son where the net filled with buns is on display. A new bun is added every year and sailors gather at the pub to remember the widow and her son.
Another UK Easter custom, pace-egging, is a tradition that has existed for hundreds of years. The term pace eggs comes from the Old English Pasch, meaning Passover, but the origin of eggs as part of Easter celebrations may have originated in pagan rituals where eggs were an ancient symbol of new life. Pace eggs were decorated eggs, originally covered in onion skin before boiling giving them a mottled gold appearance, but in later times painted. Decorating eggs goes back to the time of the Crusades.
The eggs not eaten at Easter Sunday breakfast might have been given to bands of performers called Pace Eggers or Jolly Boys who toured the villages and performed a play involving St. George, a battle, and a character called Old Tosspot, as well as others. In the play someone dies and is revived by a comic doctor. The Pace Eggers still perform in some villages today.
Other eggs were used on Easter Monday for egg-rolling, another tradition dating back hundreds of years. Egg rolling is still going strong in the UK and here in Washington, DC at the annual White House Easter Egg Roll.
How did you celebrate Easter? Did you have a hot cross bun and easter eggs?
I have a new contest on my website! And, don't forget, Bound By Duty, is now available for sale.
And speaking of Easter Eggs, there is still time to enter Harlequin's Easter Egg Hunt Contest, which ends April 8.