I've never missed my Riskies blogging date (except one time we switched dates), and here I am, but I have to tell you I have been sick all month. ALL MONTH!
Rather unbelievably, I came down with the mumps. Yes, I had it as a child (we didn't have the vaccine for it then), although I had a very light case. My sister had it much worse. Perhaps my case then wasn't bad enough to give me full immunity, or something. At any rate, an outbreak of it on the state college campus close to where I work apparently spilled a bit into the nearby community, and WHAM!
I will tell you, having mumps at my age is NOT for sissies. Also, when you are that sick, not resting enough can prolong how long it takes to get well (what, you are not writing that down?), and can also lead to secondary infections…..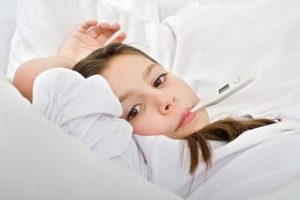 In my defense, allow me to explain that in my primary day job, I work in a one person church office, and as we are in between pastors at present, there is literally no one else who can do the work. And the work does need to get done. (sigh.) I was good about cleaning the office with Lysol in case anyone else came in there. Obviously I stayed home from Sunday services! But I did get more intentional about balancing work and rest, and I am finally on the mend.
So instead of an interesting research piece, I am begging your indulgence. I know I already announced that The Magnificent Marquess was coming out on May 15, and we only missed that by a couple of days. Not bad all things considered! But I do have buy links to share now. (Print edition is not done yet.)
AMAZON:   http://bit.ly/MagMarquess
B&N:  http://bit.ly/TMagMarq-BN
SMASHWORDS:  http://bit.ly/TMagMarq-Smashwords
I also –tah-dah –issued my first newsletter in literally YEARS. If by any chance you are interested in signing up for future ones (I will only send one out when there is actual news), then here is a link to sign up for that:  http://bit.ly/GEastwoodNews
Did you ever have the mumps? I don't want to turn this into a rant about why people should vaccinate their children, but OTOH I am pretty steamed about having just lost the entire month of May while being in a lot of pain!! Feel free to reminisce or rant here if you want to.  🙂
Save
Save