I believe I have mentioned that I have a story in the upcoming Mammoth Book of Regency Romance. Since I have the digital rights to this story, I've commissioned some artwork to go with the digital version. I'm really excited about this, by the way. The artwork is so good it makes me wish there were Regency set graphic novels. Well guess what?
There are graphic novels of Jane Austen's books!
And there's more! I came across this interview with author Nancy Butler in which she talks about the success of the P&P graphic novel as well as the recently released graphic novel of Sense and Sensibility. It's a very interesting interview although I'm not sure I quite agree with her take on S&S.  Did any of you know about this? I didn't. I had no idea at all.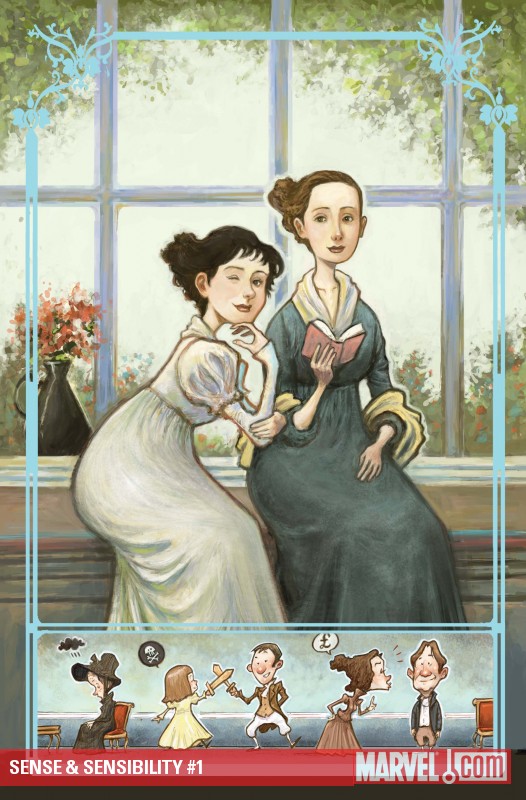 I, for one, would love to see some Regency-set graphic stories. But I'm wondering if they should be adaptations of novels or original stories created for a graphic novel. According to Butler, teens were major buyers of the Austen graphic novel. Well. I find that very interesting.
Don't you?
What do you, personally, thing about Regency-set graphic novels? Would you read them? What if they were original stories and not adaptations?