I've been editing Lord of Misrule (almost finished!), and it is always interesting to see what minutiae of the period suddenly will crop up as a problem when one is at this stage of finishing. I discovered that my hero has been saying "bloody hell" in the rough draft on the rare occasions that he felt the need to swear (usually in his head, not out loud). Yes, poor man, a lot of frustration there.
The problem with that (for me) is twofold at the least: first, I believe that is an extremely strong and even today quite offensive curse in Britain, and second, I write "clean/sweet" (choose your preferred label) Regencies, and I think that is too strong a curse for many of my readers, especially the ones who like Christian romances.
So of course, I've had to take time out from editing to study up on Regency cursing.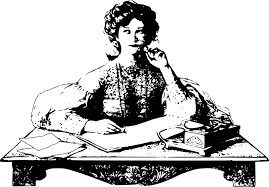 I'm not fond of "By Jove" even though the phrase is period –it sounds like a popinjay to me, not a hero. Might work for a best friend; in fact I've used it that way. The hero of my very first book used "Devil take it" as his cursing phrase, but I don't want to go to the same well over and over –we writers like characters to be as unique as real people are, if we have enough skill to achieve that. Besides, my LOM hero, Adam, has a tendency to compare himself to the Devil or claim to be him, so things could get confusing. J But I have discovered an assortment of articles, blogs, and other sources all dealing with this vocabulary issue. Clearly this is a common problem!
Interestingly, "bloody" which is considered quite bad even though commonly used now, was not so terrible until about the time of the Regency. Even the illustrious Maria Edgeworth had a character use it in 1801, but that is about the last time it was acceptable for a very long period. (Ref. https://www.salon.com/2013/05/11/the_modern_history_of_swearing_where_all_the_dirtiest_words_come_from/
For me, the problem with using "bloody" remains all about the modern reader's sensibility, rather than period accuracy. If Adam uses "bleeding" instead, does the change in word form make it less offensive?
Historical sources make a distinction between profanity and obscenity in cursing –the former having to do with religious references and the latter about body parts and func
tions. Several scholarly articles talk about swearing and class distinctions. It seems to me after only a brief study, I'll admit, that when looking at the differences in the way the upper class and lower class swore, at least historically, the upper class was more likely to stick with profanity and the lower classes tended toward the obscene.
That interests me, because I have the impression that often the lower classes were actually more religious than the upper class, and I wonder if there's a case to be made of that influence on each class's choice for bad language! Neither sort quite serves my purpose for poor Adam, so I begin to see why I am having trouble.
The problem with many of the sources is that they lump cursing and swearing in with slang in general, and an article that sounds promising may not actually have much to offer to the specific point. Slang is easy –just get a copy of the 1811 Dictionary of the Vulgar Tongue. That isn't what I'm looking for. But author Joanna Waugh has a fabulous list of expressions (with dates) on her website: http://www.joannawaugh.com/expressions.html
The best article I found was an old post by Nicola Cornick on the Word Wenches blog: https://wordwenches.typepad.com/word_wenches/2011/03/mind-your-language-a-very-short-history-of-swearing.html  She does an elegant job of handling the topic, but some of it still deals with insults and not cursing the way I am looking for it.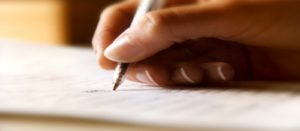 In the end, I am going to modify Adam's swearing by making one up, substituting only slightly milder words: "bleeding blazes" works for me. It's still strong, but no longer blatantly profane. Swears don't have to make sense –they're about strong emotion, not logic.
But researching this topic has made me yearn for a book I came across only once ever, gifted to a friend who later died, and which then could not be found among his effects afterwards, sad to say. It was a marvelous flip book for creating Shakespearean insults. The author had gone through all of Shakespeare's writing, collecting the insult words and dividing them into nouns, verbs, and adjectives. The book was ingeniously divided into sections so that you could flip between them and construct your own phrases. Someday I would love to come across that book again!
What do you think about swearing in novels? Does finding profanity in a story offend you? Does obscenity belong only in erotica? If you write, have you ever created swears for your characters, or have any favorites that you like to use? Lots to talk about. Please let me know in the comments!
Nov 5: I'm back to add some material from discussion this post generated on Facebook. Plus an apology that some comments were delayed in showing up here –first time commenters sometimes need approval and the emails seeking it were in my spam folder!
Author Ella Quinn compiled the following list of Regency curses from her research and gave me permission to share it with you here. Thank you, Ella!
Words gentlemen used when they swore:
Devil it, Bollocks, Bloody, Hell, (Gail's note: but not Bloody Hell together, several people have assured me) Damn his eyes, Damme, (Egan uses Demmee), Devil a bit, The devil's in it, Hell and the Devil, Hell and damnation, Hell and the Devil confound it, How the devil . .
Words that could be used around a lady: Perdition, By Jove's beard, Zounds, Curse it, Blister it, By Jove, Confound it, Dash it all, Egad, Fustian, Gammon, Hornswoggle, Hound's teeth, Jove, Jupiter, Lucifer, 'Pon my sou, Poppycock, Zeus.
Oaths appropriate for ladies were:  Dratted (man, boy, etc.), Fustian, Heaven forbid, Heaven forefend, Horse feathers, Humdudgeon, Merciful Heavens, Odious (man, creature, etc.), Piffle, Pooh, What a hobble (bumble-broth) we're in.
How do you like those?  —Gail