It's been an extremely busy summer. I could never have guessed how much effort (and emotion) goes into launching a child into college. I miss her, but she's doing very well. I don't hear from her as much as I'd like, but that's actually good news.
Now the weather's gotten much cooler, and I'm looking forward to many things this autumn.
I've been working on Regency Masquerades, a boxed set of reissued Regencies with a wonderful group of authors: Brenda Hiatt, Lynn Kerstan, Allison Lane, Alicia Rasley and fellow Risky Gail Eastwood. It's coming out October 13 and is available for preorder now at Amazon, Barnes & Noble, iTunes and Kobo Books. The introductory price is just 99 cents. Check it out!
Over the summer, I did some story brainstorming but didn't have much time to write. Now that my schedule is starting to open up, I am looking forward to fresh writing!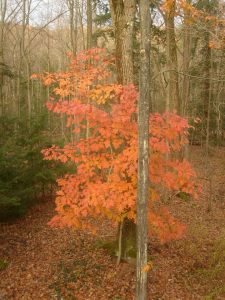 I'm also looking forward to other pleasures of the season. The foliage in upstate NY is amazing, even when it's on this oak tree that drops its leaves about two weeks after the surrounding maples (necessitating another round of raking).
Some people rave about pumpkin coffee. Personally, I'd rather have a pumpkin muffin with regular coffee, but to each her own. My love at this season is apples. Love to pick them, eat them, drink cider, make apple crumble with oatmeal topping. YUM.
What are you looking forward to this autumn?
Elena
www.elenagreene.comm