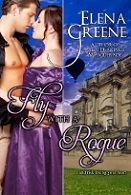 A village schoolmistress's life takes a turn when a Waterloo veteran turned aeronaut crashes his balloon near her cottage. Passion sweeps them along, taking them on a scandalous flight across the English countryside. They must marry, but can they make a life together?
"This book does not disappoint and took Regency romance to a whole new level (pun intended)."
— (5 stars) Amazon reader review
"I enjoyed the interaction of these two characters. It was many things…humorous, serious, caring, annoyance and of course, romantic. You never knew quite what to expect next from them."
— (5 stars) Amazon reader review
Buy at: Amazon ~ Barnes & Noble ~ Apple ~ Kobo ~ Smashwords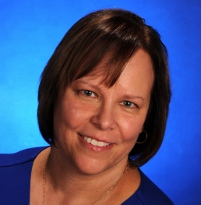 Elena Greene grew up reading her mother's Georgette Heyer novels, but it wasn't until she went on an international assignment to the United Kingdom that she was inspired to start writing her own. Her first Regency romance was published in 2000 and was followed by five more Regencies and a novella. Her books have won the Desert Rose Golden Quill and Colorado Romance Writers' Award of Excellence. Her Super Regency, Lady Dearing's Masquerade, won RT Book Club's award for Best Regency Romance of 2005. Elena lives in upstate New York with her stroke survivor husband and two daughters.
Learn more and connect with Elena at:
Elena's website ~ Facebook ~ Twitter ~ Elena's newsletter
For a complete listing of titles offered in this sale, please visit the Risky Regencies 99 Cent Sale Page.